Spring Break & Beyond!
I would like to start off by saying how incredibly proud I am of all of my performing students in the spring concert. I honestly could not have asked for a more beautiful way to end my school year and start my maternity leave! It is definitely my students that make me sure I am in the right place!
That being said, I will be inviting my own little nugget into the world very soon. While I am on leave, Ms. Migas (the current middle school dance instructor) will be leading all of my classes. I will miss all of my Peirce dancers, but know they are in incredible hands with Ms. Migas. I will be back in the fall, ready to open minds and move bodies! Until then, enjoy this little gem right here...
Why Dance Is Just As Important As Math In School

​
"Tomorrow is the first blank page of a 365 page book.
​Write a good one."
- Brad Paisley
Powered by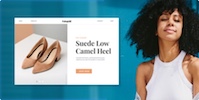 Create your own unique website with customizable templates.