Gus Giordano Dance Week
Peirce School is incredibly honored to be working with the Gus Giordano Dance School this week! Our K-5th grade student body will be treated to a performance on Wednesday, March 7th, with individual grade level workshops running throughout the week (to include middle school students!).

---
---
Spring Concert
The Peirce Spring Concert is approaching quickly! The concert will be performed at two different times on
Thursday, March 22, 2018
in order to accommodate all student performances and audience attendance. Students in grades 2, 3, and 5, will be performing dance specific pieces throughout the concert. Below is a breakdown of of which grade levels / room numbers will be performing their dance numbers in which concert (AM vs PM).
Morning Concert
2nd grade: Delgado (223) & Baumgarten (224)
3rd grade: Schaefer (322) & Lynn (323)
5th grade: Leventis (201) & Terzian (202)
Afternoon Concert
2nd grade: Alber (225) & Bencel (228)
3rd grade: Zisook (324) & Muschong (325)
5th grade: Nigh (207) & Richie (210)
"Tomorrow is the first blank page of a 365 page book.
​Write a good one."
- Brad Paisley
Powered by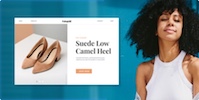 Create your own unique website with customizable templates.